The consumers path to purchase these days in anything but linear. Yet many branded manufacturers still have their sales and marketing departments set up to work the same way they always have, the where to buy button and forcing consumers to visit a retail store. This linear way of thinking puts retailer relationships ahead of consumers and how they shop today but it doesn't have to be that way.
Past Success Can Lead to Complacency
Many large manufacturers got to where they are by working with retailers encouraging continuous buying and selling of their products. A relationship with a dedicated retailer is incredible for business as they do large volumes with minimal time required to service their account. However, by just selling exclusively through retail, many manufacturers are missing out on having closer relationships with end consumers to learn what drives buying decisions and missing consumers who increasingly want the convenience of online with the service of a retailer.
It is within large manufacturers wheelhouse to think linearly with respect to how consumers buy as past success with retailers is what led to where you are today. But the new world of retail is non-linear & cross-channel. Relying on retailers solely to grow your brand means everyday you leave the door open for new nimble competitors to leverage the online channel to chip away at market share. Leaders of tomorrow need to build online & wholesale channels/experiences that work in unison, rather than competing to scale.
Omni-Channel: New Way to Sell Online with Retailers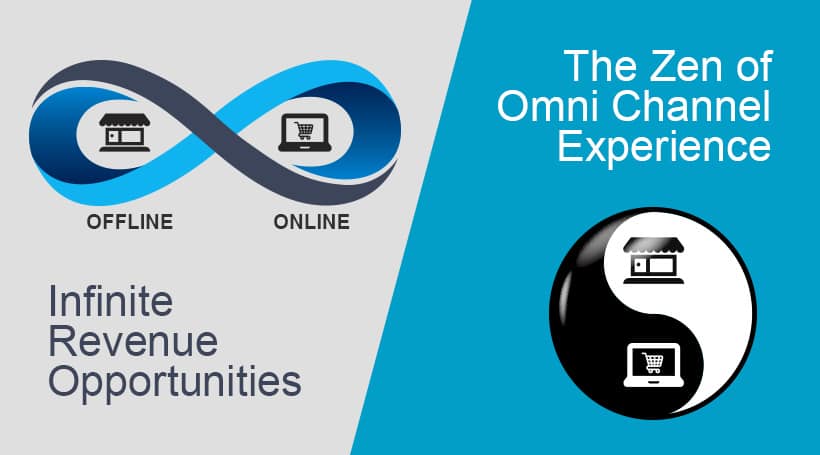 The fear of channel conflict should not hold manufacturers back. The only thing to fear, is continuing to do the same things expecting better results. To overcome the challenge of selling online with retailers, an omni-channel approach that includes your dealers in the online transaction with store pickup or local dealer delivery to consumers homes. This opens up new possibilities to sell online with the service of retail to create better consumer experiences that allow for consumers to shop and buy on their terms.
Sell Everywhere Your Consumers Buy
Keep reading to discover how omni-channel is a new path forward for branded manufacturers, but if you'd like an executive guide distilling everything, download The Enterprise Guide to Omni-Channel Commerce.
Inside, you'll get one-pagers detailing …
Comprehensive data on the opportunities and threats
Merchant spotlights for insights on combining sales channels
A checklist to consider when implementing an omni-channel program
Access the Guide Today
Change is Risky. But Not More So than Doing Nothing.
We recognize changing how you sell can be seen as intimidating or risky. But continuing to sell the same way, your company becomes ripe for disruption and may lose relevance with consumers who want to buy on their terms. This could be online, online with stores including install, assembly, showrooms etc, or strictly through retail or any combination in between. An omni-channel approach rewards dealers with online sales and allows you to partner the same way you do offline but in the online environment. So the question is not about disrupting how you sell, but if you want to become a more consumer and dealer centric organization?
One thing is evident, the retail brand leaders of tomorrow will have their online and wholesale channels intertwined to establish and grow retail accounts while capturing market share. Covering all channels, online and retail, is the best way to snuff out future competitors and build upon your momentum to scale your company.