Still using paper or excel based online wholesale ordering forms? The old way of doing things may be tried and true, but eventually will catch up with you as competitors surpass with an improved dealer dedicated wholesale portal. According to Gartner, by 2021 organizations with robust digital ordering platforms will outperform non-ecommerce enabled brands by 30%.
As a wholesale distributor, you need every edge you can get in today's competitive marketplace, but finding opportunities for growing your wholesale distribution business can be challenging. You are already doing everything you can to maximize the efficiency of your warehousing, distribution and shipping, so what more can you actually do?
Your dealers don't want to work with another vendor, they want to work closer with the right partners. This means working together and providing the tools to make it easier to buy and sell your products. One of the greatest areas to improve the dealer experience and better serve your wholesale customers is a B2B Commerce platform.
Why Wholesalers Need B2B Commerce
We live in a world where information is easier to access than ever before — from virtually anywhere — and everyone is connected 24/7 through computers and smartphones. Yet many wholesale businesses still use manual ordering processes like PDF or print-to-email order forms that are not only time-consuming, but also prone to errors, dated as soon as distributed or sent and cause delays in fulfillment. Therein lies the problem.
Your B2B customers are too busy for lengthy sales calls, flipping through pages upon pages of a print catalog, or filling out a complex order form designed around how you want to do business instead of how your customer wants to order. They want to conduct their own research, ask questions, and buy — online — when it's most convenient for them.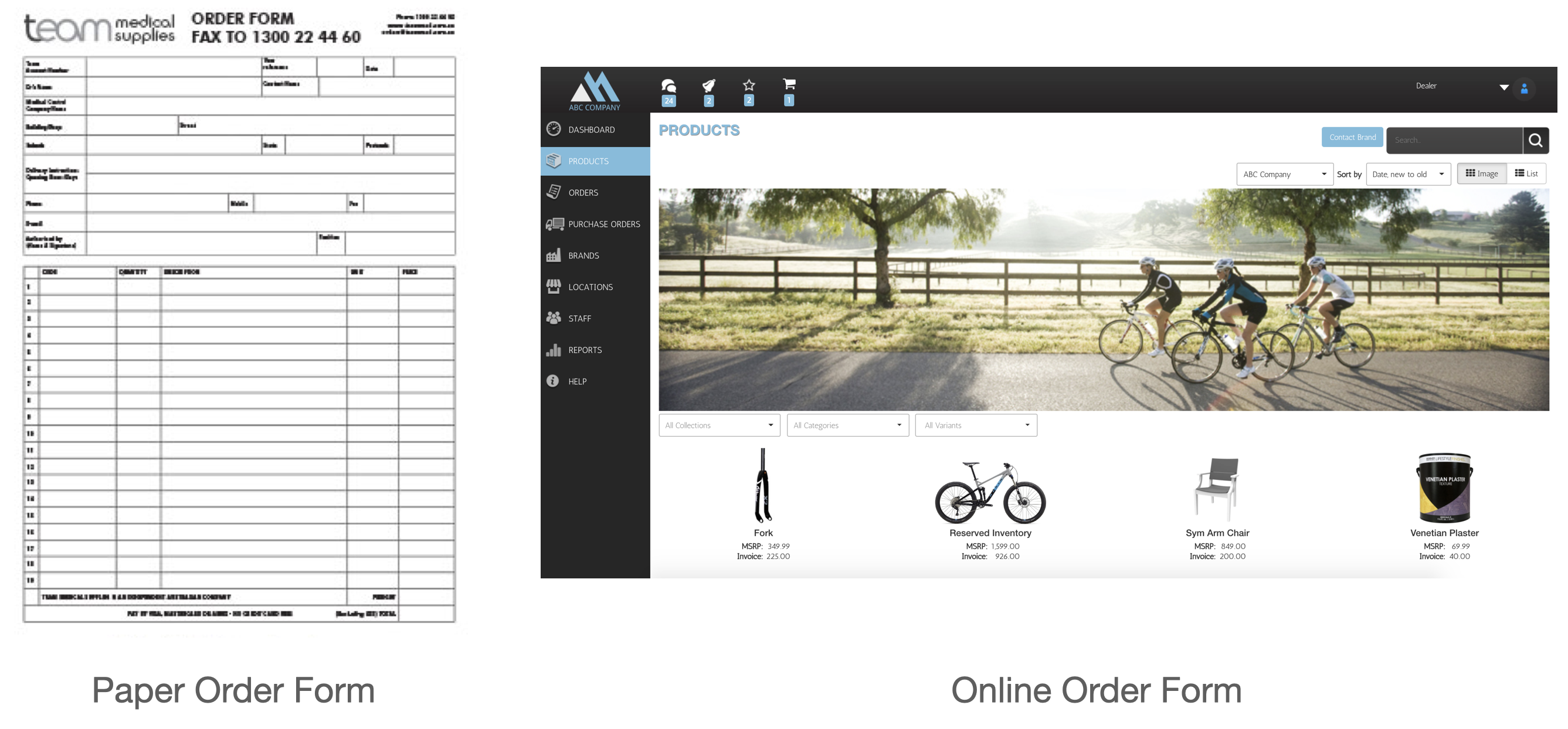 When you switch to an online B2B eCommerce ordering system, you make the ordering process faster, easier and more convenient for your wholesale customers. And when you make life easier for your customers, you greatly improve the customer experience. After all, who wouldn't want to do business with someone who makes life easier?
Drawbacks of Using Print or PDF Order Forms in Wholesale
Whether your wholesale business is using print-to-email/fax order forms, phone orders, PDF order forms, or even online website order forms, they all suffer the same inefficiencies — they are time-consuming and error-prone.
Here are some additional drawbacks to using manual order forms:
They don't update dynamically.
Inventory status is static.
You can't utilize custom price lists where dealers see their account specific pricing.
You can't set dynamic discount rules based on discount structure for a program.
You can't establish dynamic shipping, payment, or invoicing rules.
They are labour-intensive for both customers and sales reps — too much data entry required and tedious to update.
Benefits of Switching to Online Wholesale Ordering with eCommerce
Faster, easier ordering process for you and your customers
‍When you have an online eCommerce store, in just a few clicks, your B2B customers can quickly and easily find the products they need and place their orders. There's no need for them to enter their personal and business details, or payment and shipping information because those details are already contained in the online wholesale ordering system.
Increased sales
‍Your online eCommerce store is open 24/7/365, which means customers can buy from you any time of the day or night. And with the sales order process being fully automated, there is less strain on your staff and sales reps because they don't have to spend time manually entering orders allowing your wholesale team to scale.
Higher customer satisfaction
‍An online eCommerce store lets you be fully transparent with your B2B customers because it always reflects real-time pricing, product information and inventory status. And, there are no more out-of-date product sheets and complex order forms to fill out. This not only builds trust with your customers, but also keeps them coming back, again and again.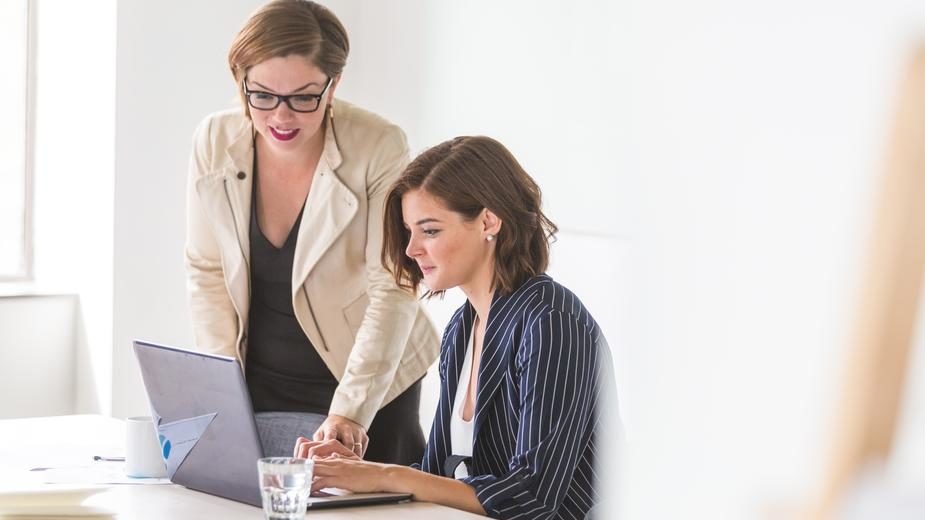 Reduced order errors
With an online wholesale ordering system, the sales order process is fully automated. With no human intervention needed to review your B2B sales orders and no manual data to enter, the risk of order errors is drastically reduced.
Easy to keep your product catalog up-to-date
‍No doubt your wholesale business is growing, which means your products likely change over time and new products are always being added. When you switch to online eCommerce ordering, you can quickly and easily edit your product descriptions on-the-fly, using text, images, and even video, all through user-friendly, dynamic dropdowns and buttons.
Increased productivity & insights
‍Online wholesale ordering fully automates the sales order process, thereby freeing up the time of your sales reps so they can focus more attention on acquiring new customers. Rather than handling orders sales teams can be focused on the insights and opportunities available to sell more within the B2B platform.
Starting a B2B Commerce Experience is Easier than You Think!
Turning a profit is no doubt one of the top goals of your wholesale distribution business. An effective way to achieve that goal is by making your B2B customers happy, and a straightforward way to make customers happy is by making it as easy, fast and efficient as possible to do business with you through an online eCommerce store.
ShipEarly offers a powerful, cloud-based B2B eCommerce platform that is easy to use, customizable and affordable. And our fast rollout and unparalleled onboarding procedure means your online wholesale ordering store can be up and running fast.