Last week Nike delivered disappointing results to its investors and this week Under Amour did the same, reporting a 5% decline in revenues in Q3 2017, its first quarterly decline since going public in 2005. Under Armour's sad showing led CNBC's Jim Cramer to opine, "The company has lost its way."
Nike and Under Armour's Loss is Competitors Gain
Under Armour particularly lost traction in North America, with sales down 12%, and much of that decline attributed to a 13% retraction in sales through its wholesale distribution channels. Nike too faces struggles in North America as revenues dropped 3%, with that also attributed largely to a cut back in wholesale revenues due to direct to consumer and Amazon focus.
But while Nike and Under Armour have hit the wall, two companies that compete in much the same sportswear space, Adidas and Lululemon, have found traction recently. Lululemon reported that sales grew by 13% in its most recent reporting quarter and Adidas revenues were up 20% during the first half of 2017. These two companies are essentially eating the market share Nike and Under Armour are left behind on the table.
Losing Traction with Chief influencers: Specialty Retailers
Nike and Under Armour share more than a common problem branching out from their core teen customer base to the active lifestyle market. Both have lost traction with the industry's chief influencers: specialty retailers. As they aggressively pursue direct-to-consumer strategies, their specialty retailer relationships have been frayed.
Specialty retailers are pushing back against these brands' encroachment into their playing field and reduced wholesale orders are the result. With a growing range of brands to choose from, specialty retailers are making strategic substitutes. These alternative brands recognize the value of having a positive, supportive network of specialty retailers. While they may have DTC strategies, they aren't so flagrant in pushing customers to their DTC channels.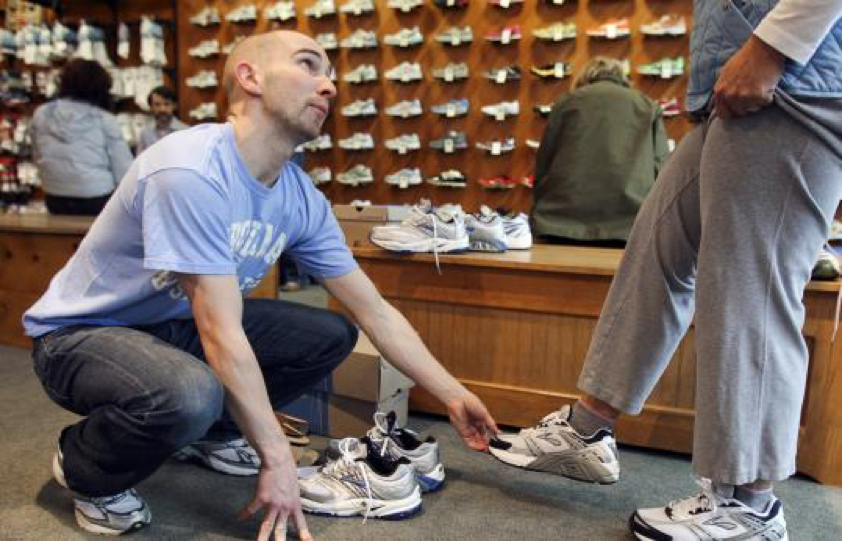 As a result, SKUs from sneaker brands like Diadora, ASICS, ON Running, and New Balance are replacing some of the slots on specialty retailers' shelves that used to be reserved for Nike and Under Armour. In apparel emerging activewear, as opposed to sportswear, brands are moving in as well.
Direct Only Approach Wipes Out Years of Gains
The success of Nike and Under Armour have long been dependent on specialty retailers in their role as influencers and advisors to customers in their brand selections. By ignoring the specialty retailers' contribution, these brands are being ignored by the retailers and the results are beginning to show.
In the final analysis it would be a huge mistake to count either Nike or Under Armour out. Both companies have tremendous brand awareness, though both are reported by Kantar Millward Brown as losing brand value in their 2017 BrandZ report, with Nike off 9% and Under Armour 12%.
Both companies are starting to learn that DTC strategies are no substitute for the personal advice and endorsement that specialty retailers contribute to their brands. Their competitors are not going to easily give up their new found ground back.
What Nike & Under Armour Should Have Done
Both companies have been thinking short-term how to appease their shareholders with profit taking instead of focusing on creating better customer experiences, for both specialty retail and consumers, to win over the long-term. A direct to consumer only approach has detracted value from the companies.
The companies should have instead blended their online and physical retail channels, what's referred to as Retail as a Service, to boost profit and encourage dealers to sell/stock more while making it easier for consumers to buy on their terms. A retail as a service platform where consumers can buy online with dealer fulfillment would encourage dealers to stock more, give endless aisle selection, prevent lost sales as consumers shop between manufacturer and physical retail, while improving product selection/visibility for the companies, plus free local returns/exchanges to create value for the end consumer to boost sales regardless of channel.
Looking for the solution Nike and Under Armour should have deployed? Contact us for a demo to grow your online and wholesale channels together.
Source: Forbes, November 2017